A NEW ACTION GROUP IS FOCUSING ON BLACKBERRY IN SILVAN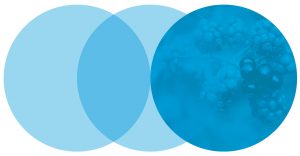 SILVAN BLACKBERRY ACTION GROUP
The Blackberry Action Group Silvan grew from the Wabbit Action Group Silvan after it became evident the weed was harbouring the region's growing rabbit population.
More than 40 interested local landowners attended the action group's launch workshop in February 2020 where guest speakers discussed the various approaches to blackberry control.
Many landowners signed up for a visit from the group's project officer before Covid restrictions kicked in so contact continued by telephone, with five signing up to 3-year voluntary management agreements. The group will continue to support and encourage others to join the community effort. 
Contacts
Contact the Victorian Blackberry Taskforce:
Victorian Blackberry Taskforce PO Box 536 Wodonga 3689
vbt@vicblackberrytaskforce.com.au
Stay Updated
Need ideas to get rid of blackberry weed? Subscribe and stay updated with the latest information and news from the Victorian Blackberry Taskforce. Email us with a request to subscribe at: info@vicblackberrytaskforce.com.au